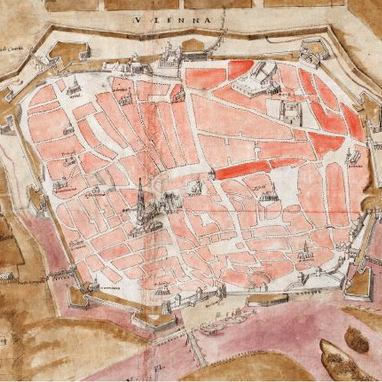 THE AUSTRIAN HISTORIC TOWNS ATLAS
The 'Österreichischer Städteatlas' (Austrian Historic Towns Atlas/AHTA) was published in 11 volumes comprising 64 towns from 1982-2013. The Atlas is part of an Europe-wide project of Historic Towns Atlases which has begun with the British Atlas in 1969 and which comprises 19 European countries at the moment.
As the availability of the printed versions is far from being up-to-date the AHTA-team has initiated an online-version. Due to the readiness of more than 100 holders of the respective user's-rights with regard to texts and illustrations to give their respective permissions this big step towards greater usability has become possible. As the first among all European Towns Atlases (see) the AHTA is available online from now on.