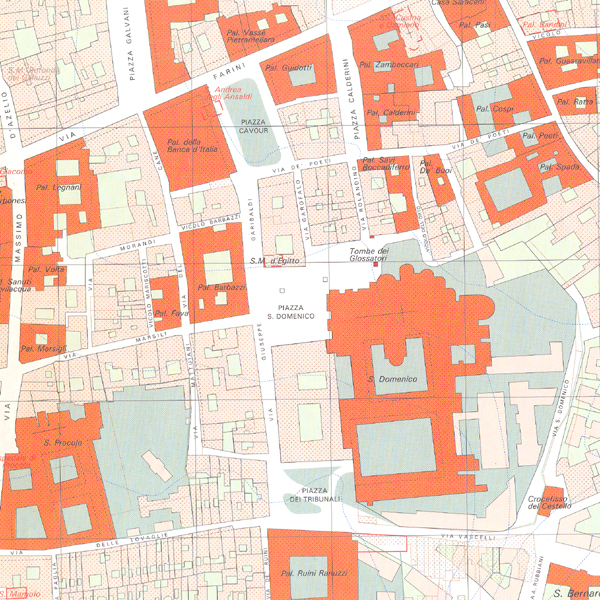 ITALIAN HISTORIC TOWNS ATLAS
The Italian Historic Towns Atlas project began in 1986, in accordance with the program of the International Commission for the History of Towns on the scale of the main maps and in the format of the fascicle. A total of 24 atlases were published between 1986 and 2003. In this number are included the Atlas of Bologna, consisting of 4 fascicles and a CDrom; the Atlas of Rome, of which 2 fascicles are published (Foro Italico and Ghetto).
The Italian Historic Towns Atlas project  is not financially supported by public or private national institutions providing the necessary resources for research and for printed publication. Rather it is carried out thanks to the participation of the universities and local public and private institutions of the cities of reference of the individual atlases.